"Dlala", 2019 & 2020 Trending Amapiano Song
|

Zingah, Moonchild Sanelly, Ngozi Sa Lend Their Voice On The Trending 2019 & 2020 Amapiano Tune, Dlala
Dlala Amapiano 2020 : Let's talk about the new amapiano songs titled Dlala, by South African singers like Zingah, Moonchild Sanelly and Ngozi Sa.
Amapiano is here to stay, and producers, singers and mixers are having some busy time as they keep exploring the new music genre.
Just as Korobela, Dlala is another common word in South African entertainment industry, which some artistes even add to their names, like Dlala Chess, Dlala Moses etc.
Also the term has been used many times by other artistes, who choose to add the term on their song title.
Dlala 2019 Best Trending Amapiano Songs, Albums, Mixes, Videos
Some of the popular song titles that have the term Dlala on them include;
Moonchild Sanelly – Dlala ft. Lunatik
Moonchild Sanelly is a female South African gqom singer who announced and released the song Dladla, and it was assisted by Lunatik. The song was dropped on August 2019.
Ngozi SA – Dlala Ngama Shishi
Early this month, SA gqom artiste, Ngozi SA released a new tune called Dlala Ngama Shishi, and the gqom song was assisted by Euroboyz.
Kzit & DJ Action – Dlala [Amapiano God Bass] Ft. Wizraig
On November, South African singers, Kzit and Dj Action called in Wizraig to assist on a new amapinao song which they titled Dlala (Amapiano God Bsas).
Oskido – Dlala Piano ft. Winnie Khumalo
Last month, October, House producer Oskido teamed with another singer Winnie Khumalo to share a piano tune called Dlala Piano.
And finally, we have the main reason of this update, the top Dlala amapiano song.
Zinga – Dlala Ampiano
This amapiano house song named Dlala was released by Zinga on March 2019. The amapiano song has ever been on fire, relayed and remixed by other various artistes.
The song has also gotten the attention of other African countries who even dance to the beats.
Zinga earlier noted that his piano track Dlala has become a top chart and a very big son in SA lately, as he reveals that everyone raves about how good it is.
He also showed how over whelmed he was as he realized that the single occupied the 4th position on Apple Music Hot Tracks chart.
It is a known fact that when ever a song climbs to the Hot Tracks list, then the song is indeed a popular one and is among the songs with highest number of download and stream on Apple Music.
Zingah even took to his social media to share how amazed and proud he is for the achievement. Check out the image below.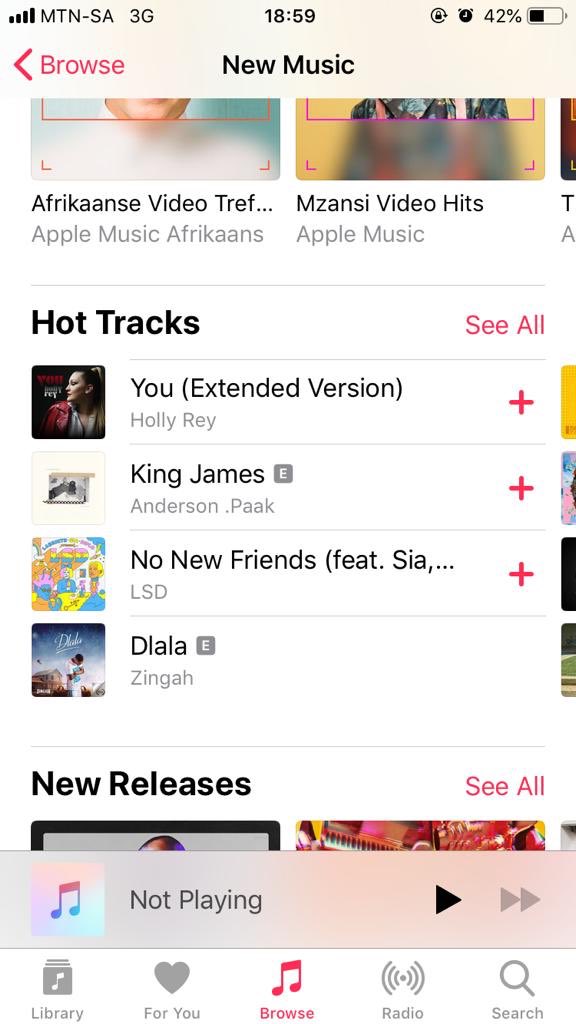 You may also listen to the new Dlala Amapiano tune on Apple Music.
Dlala 2020 Best Trending Amapiano Song
Stay tuned on Amapiano.net for more 2020 piano music update.